August 16: The Day Aretha Died Is A Big Day For Music Deaths And Births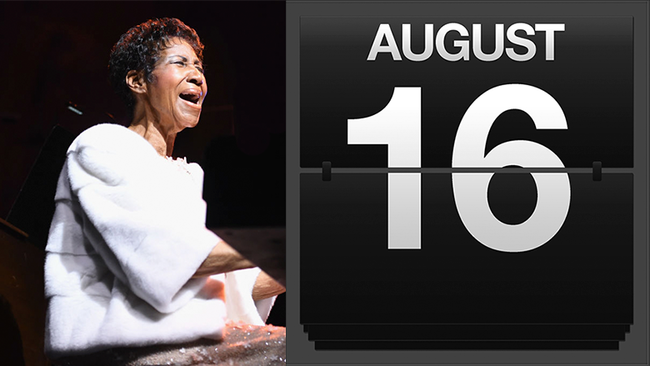 August 16th will forever go down in history as the day the world lost the Queen of Soul, Aretha Franklin, but she is not the only member of music royalty to pass away on that day - the King of Rock and Roll, Elvis Presley, also died on August 16 back in 1977. In fact, the day is important because of quite a few musical deaths... and births as well.
While this is a day we lost a queen, the world also gained one on August 16 in 1958. That's when the Queen of Pop, Madonna, was born. Twenty years earlier though, another musical legend died on the day - influential blues guitarist Robert Johnson.
More modern artists share August 16 as their birthday too. Rapper Young Thug was born on the day in 1991, while singer Vanessa Carlton, born in 1980, celebrates it as well, as does singer Greyson Chance, born August 16, 1997.
The day isn't just momentous for music. It's big for sports and entertainment too. In 1948, Babe Ruth died on August 16th, while in 1962, The Office star Steve Carell was born on the day, as were Titanic director James Cameron in 1954, actress Angela Bassett in 1958 and TV host Kathie Lee Gifford in 1953.
Interestingly, August 16 is also National Bratwurst Day, National Roller Coaster Day, National Rum Day and National Tell A Joke Day.
Photo Credit: Getty