Heart Patient Hopes 'In My Feelings' Challenge Will Help Her Meet Drake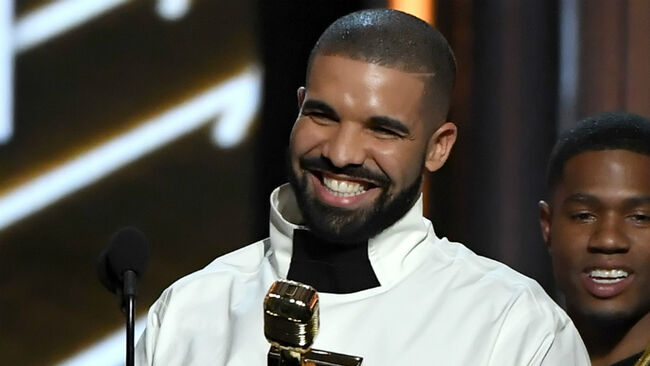 Sofia Sanchez has two birthday wishes this year: Get a new heart and meet Drake.
The ten-year-old heart patient is hoping her rendition of the "In My Feelings" viral challenge catches the eye of the "God's Plan" rapper ahead of her 11th birthday on August 18.
The Chicago native, who has been waiting for a new heart at Lurie Children's Hospital for several weeks, asked that Drake — who is performing at the United Center in Chicago on Friday (August 17) and Saturday (August 18) — come to the hospital to "cheer" her up.
"I just had surgery three weeks ago. The surgery was to help my heart pump," Sofia said in her Instagram video. "I love your music and I was hoping that you could come and cheer me up for my birthday."
For her challenge video, Sofia performed the well-known "In My Feelings"/Shiggy Challenge down the hospital hallway while connected to an IV.
"Sofia was diagnosed with cardiomyopathy, a condition that often leads to heart failure and need for heart transplantation in order to survive," the hospital explained of Sofia's condition in their Instagram post. "Three weeks ago, she underwent open heart surgery in order to connect a VAD (ventricular assist device), which is a mechanical pump that helps support the heart and blood flow in people with heart failure. Most often, it serves as a bridge to heart transplantation. Each year Lurie Children's performs only four VADs."
Soria hopes Drake is able to stop by before or after his concerts in Chicago this weekend.
Instagram comedian Shiggy created the "In My Feelings" challenge after Drake dropped the song on his album Scorpion.
Millions of people from across the world have attempted the dance challenge. So many, in fact, "In My Feelings" broke the single-week streaming record last month with 116.2 million streams in the U.S. for the week of July 19.
Photo: Getty Images