Why Frank Ocean & Travis Scott's Beef Has Turned Into A Legal Battle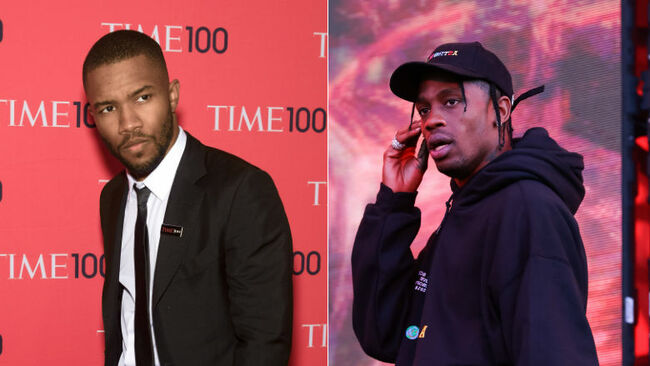 Frank Ocean and Travis Scott are reportedly beefing over a cut on the latter's new album, Astroworld, and things aren't looking good for the pair, as per TMZ.
On Friday (September 14), the celebrity gossip outlet reported that tension started in the weeks leading up to the LP's August release, particularly because of the duo's collab, "Carousel." Ocean was reportedly angry that his vocals, which are prominent on the hook and third verse of the Hit-Boy-produced cut, were altered higher and included auto-tune. Ocean's frustration with this situation has escalated to the point where he's reportedly demanding that the rapper remove his part in the track.
That move hasn't happened on Scott's end, so lawyers are now involved in the debacle. TMZ reported that Ocean's legal team has fired off a cease and desist to Team Scott: Remove his contributions to "Carousel" or else. Meanwhile, insiders close to Scott said that he has absolutely no plans to remove him from the track, so it goes without saying that this could all end very poorly.
This marks yet another negative press bullet for Astroworld. During the project's release, Nicki Minaj went off on the rapper for juicing his album sales with album/merch bundles. That move scored him the No. 1 spot on the Billboard 200 over Queen, which the Young Money rapper deemed an unfair strategy on his part.