Lil Wayne's Notebook Of Handwritten Rhymes Up For Sale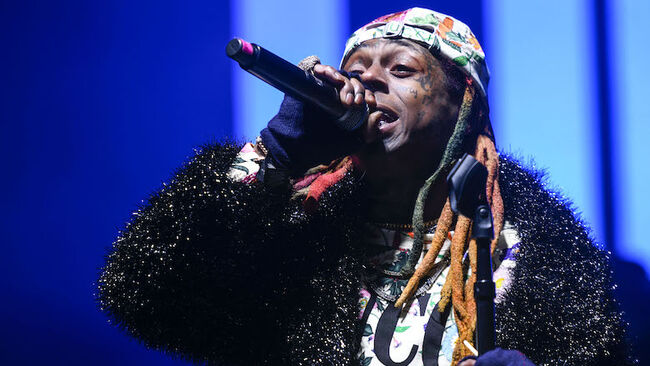 You can own a notebook of Lil Wayne's handwritten rhymes — but it'll cost you some bling, bling.
According to TMZ, a group called Moments in Time are marketing a lyric book once belonging to Weezy for $250,000. Dated 1999, during which time the "Don't Cry" musician was the 17-year-old rising star of the Hot Boys, the book supposedly contains Wayne's original scribed verses from songs like "We On Fire" and "I Feel."
The bookseller told the celebrity gossip outlet he discovered the relic at a dealership that apparently owned a car that was used by Cash Money Records, and took the token for himself after rummaging through the vehicle.
Yet the lyrics were nearly destroyed when Hurricane Katrina forced the man to evacuate his home in 2004. Luckily, Weezy's rhyme book somehow survived the natural disaster, bearing nothing more than some water damage to the pages — though his writtens are still legible in the pictures published by TMZ.
Considering Weezy has been notoriously known for freestyling on his songs without the reliance of a pen and pad, the rare artifact would make for an impressive addition to any hip-hop head's collection.
The lyricist nor Cash Money Records have responded to the sale.
Photo: Getty Images