French Montana Drops New Album Featuring Travis Scott, Drake & More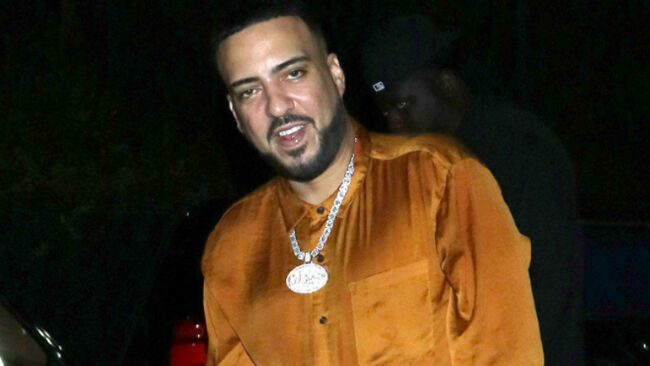 French Montana's third studio album, Montana, is here!
The "No Shopping" rapper dropped the project on Friday (December 6), just days after revealing its release date following his extended hospital stay. "CANT KEEP ME DOWN !! Been workin hard on my new album and I'm so proud to announce it's coming THIS FRIDAY !!!" he wrote on social media Tuesday (December 3) following his reported release from ICU. "The music is keepin my spirit alive 🙏🏼💪🏼 THANK YOU to my fans, love y'all for ridin with me thru this journey."
As fans know, the "Unforgettable" rapper, born Karim Kharbouch, was rushed to the hospital late last month after experiencing intense stomach pain, nausea, and an elevated heart rate. Due to the severity of his symptoms, he remained in ICU for over a week.
Montana features a number of French's 2018 and 2019 hits, including "Writing On the Wall" featuring Post Malone, Cardi B, and Rvssian, "Wiggle It" featuring City Girls, "No Stylist" featuring Drake, and a lot more bangers. The album is broken up into tow parts — Side A and Side B — for a total of 20 songs, which includes two bonus tracks, "No Shopping" featuring Drake and Lockjaw featuring Kodak Black.
Check out the album below!
Montana Tracklist:
Side A:
Montana
Suicide Doors — ft. Gunna
50's & 100's — ft. Juicy J
What It Look Like
Lifestyle — ft. Kodak Black, Kevin Gates
Salam Alaykum
That Way
Say Goodbye — ft. Belly
Coke Wave Boys — ft. Chinx, Max B
Side B:
Writing On The Wall — ft. Post Malone, Cardi B, Rvssian
Out Of Your Mind — ft. Swae Lee, Chris Brown
Wanna Be — PARTYNEXTDOOR
Twisted — ft. Juicy J, Logic, A$AP Rocky
Hoop — ft. Quavo
No Stylist — ft. Drake
Wiggle It — ft. City Girls
Slide — ft. Blueface, Lil Tjay
Saucy
No Shopping — ft. Drake
Lockjaw — ft. Kodak Black
Photo: Getty Images

Twerking Girls Videos | Twerk San Diego
Get the hottest twerking girls videos from the best Hip Hop and R&B radio station JAM'N in San Diego, California twerkin all night long!
Read more